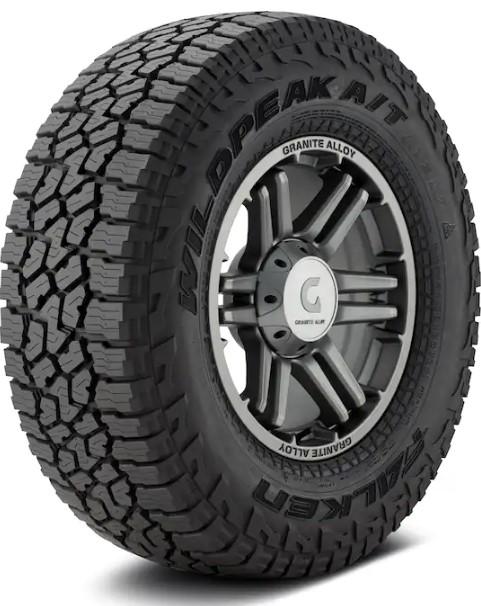 Are you looking for a tire that can handle varied terrain? Do you need something that will work well in both sand and snow? The Falken Wildpeak AT3W can be worth your investment. But why this one?
Well, Falken Wildpeak AT3W is one of the best all-terrain tires designed for off-road enthusiasts who demand the highest level of traction and control when traversing difficult terrain.
Falken tires are praised across the world for their quality and longevity, the Wildpeak AT3W is no exception. From a versatile tread design to incredible traction, and unique features like reinforced sidewall, this tire has everything to make sure that you're investing in a product that will provide years of trouble-free motoring.
Being more curious? You should indeed. Read through our Falken Wildpeak AT3W review to explore everything about this marvelous tire.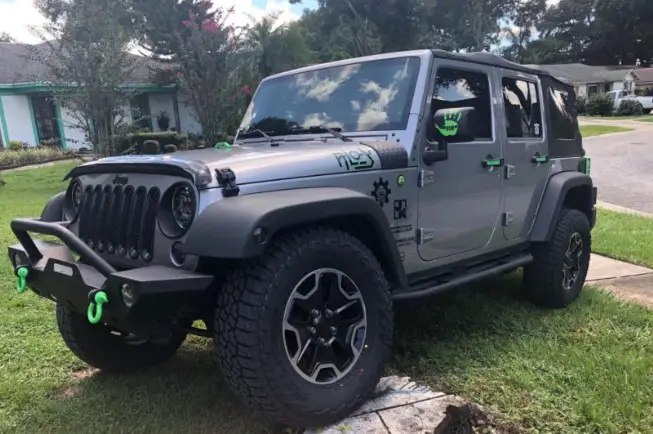 Is Falken Wildpeak AT3W Tire Good?
---
When it comes to off-road tires, Falken Wildpeak AT3W is one of the top choices. The Falken Wildpeak AT3W is a fantastic all-terrain tire that's perfect for those who love to explore even the roughest terrain.
It offers excellent traction and durability on various surfaces, making it a great choice for anyone who wants to venture off the beaten path.
Moreover, its aggressive tread pattern provides excellent maneuverability in even the toughest terrain. Even though this tire may not have the best tread performance, it does offer good value for its price.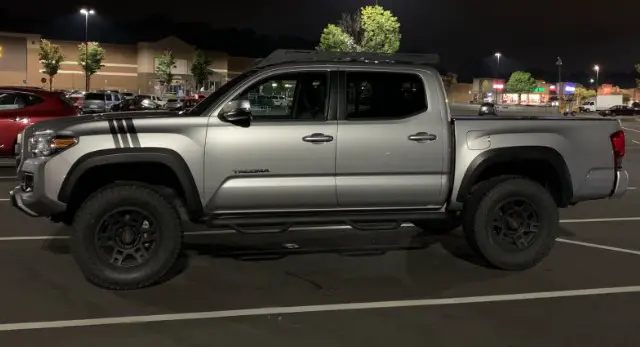 And of course, it provides superior control and grip in any condition that we actually need. Overall, the Falken Wildpeak AT3W is a great choice for anyone looking for an all-around tire that can handle any situation.
Falken Wildpeak AT3W Tire Performance Chart:
---
Check the table below for a quick overview of Falken Wildpeak AT3W:
| Section | Performance |
| --- | --- |
| Dry  | 95% |
| Wet | 90% |
| Snow rating | 85% |
| Comfort | 90% |
| Noise | 80% |
| Treadwear | 85% |
| Overall | 91% |
Who is Falken Wildpeak AT3W Tire Best For?
---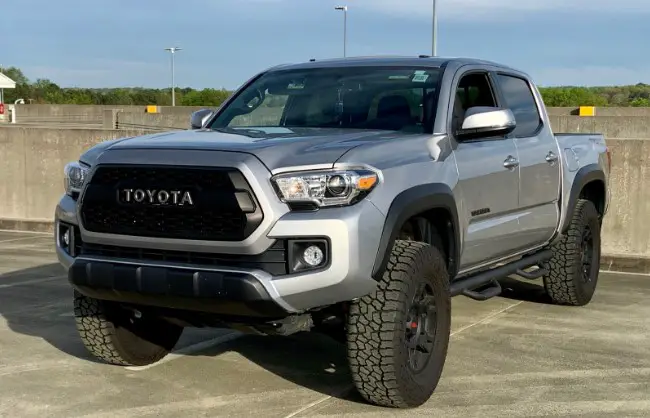 Falken Wildpeak AT3W tires are the perfect choice for drivers who need a rugged, durable tire that will handle a variety of conditions. These tires are perfect for drivers who want to maximize their driving experience in all types of terrain.
However, when it comes to tires, everyone has their own preferences. Some people like the feel of a wide tire while others prefer a narrower tire. Falken Wildpeak AT3W is a great option for those who want a medium-width tire.
Falken Wildpeak AT3W tire is perfect for vehicles that use either a 4×4 or off-road setting, as it offers excellent traction on both surfaces. This tire is designed with open road touring and gravel driving in mind, making it the perfect choice for off-road enthusiasts.
Why is Falken Wildpeak AT3W Better Than Others Tires
---
In the business world, markets for every single product have become highly competitive due to numerous brands and models of a single product. The same thing goes for all-terrain tires. As we're investing our precious money, we need to pick one that stands out from the crowd.
Talking about the Falken Wildpeak AT3W tire, it has some impressive features that provide several benefits in the long run. Here are some of the key factors that make Falken Wildpeak AT3W better than other tires.
When it comes to traction, the Falken Wildpeak AT3W excels in both dry and wet conditions. The key reason behind this is its symmetrical tread design and large contact patch that provides good contact with both surfaces while providing excellent grip.
Additionally, the rubber compound used in the tire provides excellent hydroplaning resistance, making it perfect for use on wet roads or tracks. So whether you're racing in the rain or kicking some dirt in the snow, these tires will get the job done.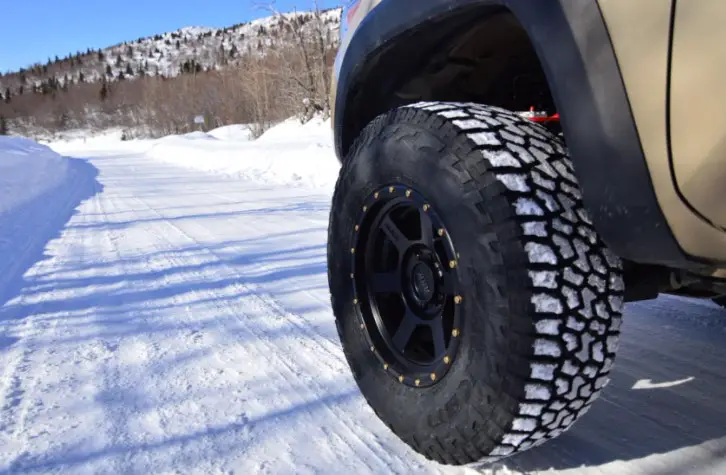 No need to be worried about overheating of your tire. Falken has recently introduced Heat Diffuser Technology into production for their Wildpeak AT3W tires. This technology helps to diffuse the heat generated by the tread and sidewall during acceleration and braking, thereby reducing the amount of heat that builds up and causes accelerated wear on the tire. In short, this technology can help you save money on your tire replacement costs over time.
Falken uses a unique tread pattern that features six rigid blocks on each side of the tire. These blocks not only provide great traction and stability on the road, but they also help to prevent flats and punctures. In fact, Falken claims that their tires can withstand up to 50% more stress than traditional tires.
This extra strength is thanks to the use of zinc alloy in the construction of the tread blocks. This alloy is strong enough to resist wear and tear, but still flexible enough to deform when hit by objects on the road.
When it comes to fuel economy, the tires of your vehicle can play a big role. That is why Falken Wildpeak AT3W is designed with fuel efficiency in mind and has been tested to achieve high levels of fuel efficiency. This tire is made with a tough compound and characteristics that help improve fuel economy by up to 10%.
Thanks to its 3D Canyon Sipe Technology. This system uses microscopic channels to improve airflow over the tread surface, which helps reduce heat build-up and increases fuel efficiency. In addition, Falken Wildpeak AT3W has a low rolling resistance which makes it ideal for vehicles that need to save on gas.
Falken Wildpeak AT3W tires have been designed with a focus on handling efficiency in terrain. Once again the credit goes to its unique tread pattern that provides excellent grip and stability while cornering, making it ideal for use on dirt roads, rock trails, and other rough surfaces. There are some grooves in the tread, which help distribute the pressure evenly and prevent flats. Overall, this is a great tire for anyone who wants to drive in difficult terrain with ease.
You might not want to invest in tires frequently, right? So, it's important to choose a tire that has good wear and tear resistance, in short, a long service life.
So, durability is the key for any kind of tire. And Falken has definitely delivered on that front with their Wildpeak AT3W tire. This tire is designed for those who want good wear and tear resistance while also providing good cornering performance.
Falken uses a silica compound in the tread that helps to reduce wear and tear significantly. Silica tread compound forms a protective layer on the tire's surface, reducing the amount of friction that occurs when you drive. This reduces the chances of punctures and makes your tires last longer.
Falken Wildpeak AT3W Ratings
---
Let's have a look at Falken Wildpeak AT3W ratings. These ratings are given by the manufacturer on the performance chart:
Falken Wildpeak AT3W Tire Long Term Review: Pros & Cons
---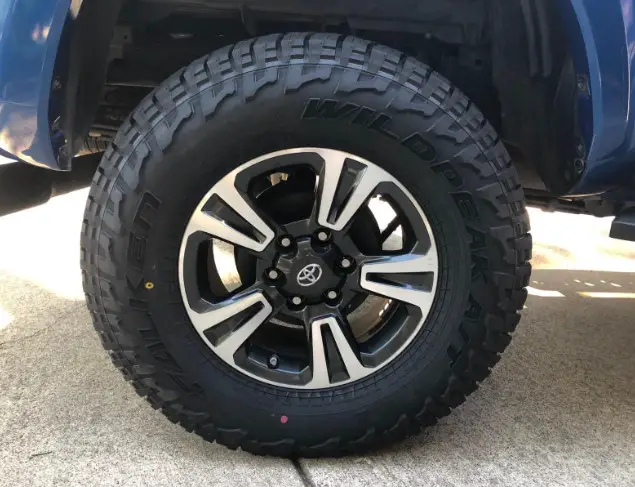 According to numerous users and experts, the Falken Wildpeak AT3W tire is one of the best all-terrain tires currently available in the market. However, no matter how good a product is, there might be some drawbacks indeed. Here are both pros and cons of this tire:
Where you can buy this tires
Falken Wildpeak AT3W – Available Sizes
---
Here are Falken Wildpeak AT3W available sizes. Check them to make sure which one is suitable for you:
15" Rims
235/75R15
30×9.50R15LT
31×10.50R15LT
32×11.50R15LT
35×12.50R15LT
35×12.50R15LT
16" Rims
235/70R16
P245/75R16
255/70R16
265/70R16
265/75R16
LT225/75R16
235/70R16
LT235/85R16
LT245/75R16
LT265/75R16
LT285/75R16
17" Rims
215/65R17
235/75R17
245/65R17
245/70R17
245/75R17
255/65R17
255/70R17
265/65R17
265/70R17
P285/70R17
18" Rims
LT265/70R18
LT275/65R18
LT275/70R18
LT285/65R18
LT285/75R18
LT295/75R18
LT305/65R18
LT325/65R18
37×12.50R18LT
20" Rims
275/55R20
275/60R20
LT265/60R20
LT275/65R20
LT285/55R20
LT285/60R20
LT285/65R20
LT295/60R20
LT305/55R20
LT325/60R20
35×12.50R20LT
Frequently Asked Questions About Falken Wildpeak AT3W
---
How long does Falken Wildpeak AT3W last?
Does the Falken Wildpeak AT3W tire have a 3-ply sidewall?
No, the Falken Wildpeak AT3W tire has a 2-ply sidewall.
Are Falken Wildpeak AT3W snow rated?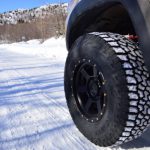 Just like any other tire, if you are driving in snowy or icy conditions, be sure to check the snow rating. The Wildpeak AT3W has a Snow Traction Index of 44 which means it is good for moderate snow and ice conditions.
Are Falken Wildpeak AT3W tires noisy?
Some drivers may find that the Wildpeak AT3W tires are noisy when they are installed on a car. The reason for this noise is that the tires have steel belts and pipes. These materials make a lot of noise when they rub together.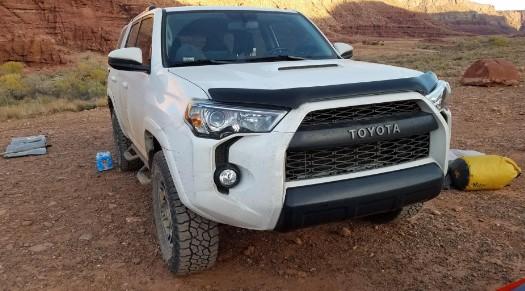 Final Word: What is our final opinion?
---
Falken Wildpeak AT3W tire is a great option for those looking for an affordable, all-terrain tire. It provides good traction in most weather conditions and is durable enough to handle a variety of surfaces. While it may not be the best choice for extreme off-roading, it is perfect for everyday use. So, should you buy it? Absolutely!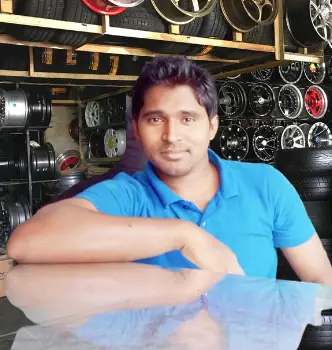 AR Jeet has been a tire mechanic for over 2years. He has worked on all types of vehicles, from cars and trucks to RVs and ATVs and motorcycles. He has seen it all when it comes to tires, and he knows how to fix them.
AR Jeet is a tire expert, and he is passionate about his work. He loves to help people keep their vehicles running smoothly, and he is always happy to answer any questions that people have about their tires.
If you need help with your tires, or if you just want to learn more about them, then AR Jeet is the man to talk to. He will be happy to help you out, and he will make sure that you get the best possible solution.
He has a blog [Tirespick.com] where he writes about all things tire-related, and he is always happy to help people with their tire needs. Know more about AR Jeet.