All The riders want a long-lasting set of tires that will provide for the vehicle's needs. There is no compromise with safety.
Before choosing the top and right tire for a vehicle, it is essential to sort out the overall track condition line. Michelin Commander 2 and Dunlop American Elite tires are popular tires and well-known brands.
Yet the confusion comes with which one is better?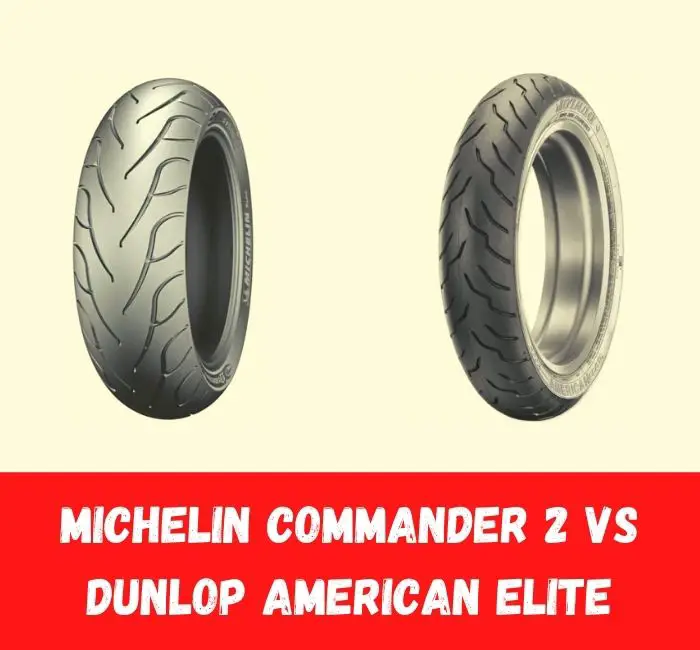 Here we are exposing a comparison that will show you the difference between Michelin Commander 2 vs. Dunlop American Elite with positive and negative features. Hopefully, it will be helpful for you in choosing the right and best one.
Michelin Commander 2 VS Dunlop American Elite: Which is the Best?
---
The Michelin tire is the first choice for all types of enthusiast riders. It offers more longevity with outstanding stability and handling capacity. It can not be accurately defined the performance of Michelin Commander 2 because you will get better and smoother rides and stops. Also superb on grooved pavement. Moreover, it is better in the rain than Dunlops.
Contrarily, Dunlop's American Elite tire is designed and tested in the USA, providing better mileage and handling in one. The long experienced Dunlops engineering team Designed and constructed an American Elite tire. Collaborating With engineers and designers of Europe, Japan, and North America, Dunlop first applied race tires, giving you maximum performance. You will get even wear with its tread pattern, perfect for any weather by providing quiet riding.
Comparison at a Glance
You can get a difference between Michelin Commander 2 VS Dunlop American Elite about the white wall. Because Michelin Commander 2 is not available with whitewalls. In this regard, Dunlop American Elite provides it. Again Michelin Commander 2 is unique for its excellent traction in the rain Compared to Dunlop.
Let's have a quick glance at both Michelin Commander 2 and Dunlop American Elite.
| Model | Michelin Commander | Dunlop American Elite |
| --- | --- | --- |
| Price | $177-$283 | $135- $280 |
| Item Weight | 5.57 pounds | 15.97 pounds |
| Category | All-season | All-season |
| Section Width | 80 millimeters | 180 millimeters |
| Score | 4.8 out of 5 | 4.9out of 5 |
Michelin Commander 2 Wins
---
Without any doubt, its Stability and Maneuverability are outstanding. Again no compromise with its high density and a stiffer frame for Michelin Amplified Density Technology.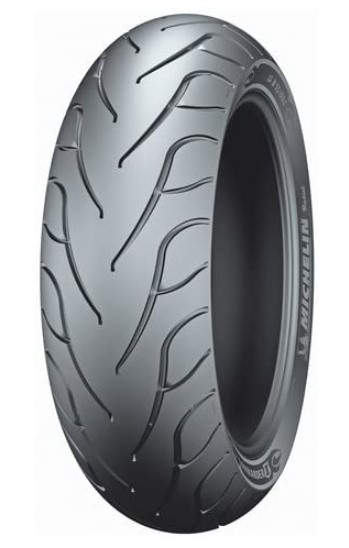 According to Commissioned Third Party tests conducted in 2011, the rear tire of Michelin Commander 2 lasts twice as long as an ordinary one.
Delivering long milage Commander 2 tire fulfills all the expectations of serious riders. Whether off-road or on-road, even on a back road with twisties, no problem whenever you ride. It will be the best touring tire for you while depending on a lot a year.
It's exceptional for its explosive look and admirable sidewall finish, which gives your vehicle an impeccable appearance.
Evacuating water with longitudinal tread has a terrific grip on wet roads. You will get an outstanding wet grip for its all-new durable rubber compounds.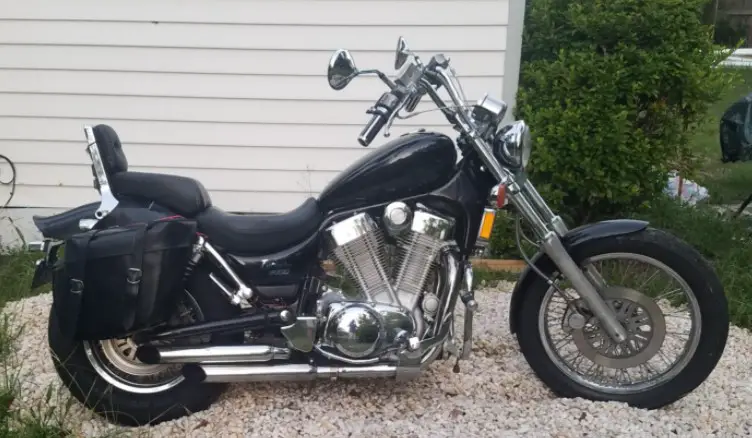 Michelin Commander II comes up with superior handling and first-rate responsiveness. Though the center is flat, it is no problem to handle. You will realize the difference in its handling while riding.
You will love Michelin on your vehicle for its stunning cornering. The tire is incredible for its precise cornering that gives you confidence in the rain. Its grip and control help to avoid consequential collisions.
It stays remarkably stable in all types of situations, whether on dry, bumpy, twisty, wet, or gravel. After prolonged usage, you will get your tires to look brand new.
Most beneficially, the top layer of the rear tire comes with aramid fibers that are great for making resistance. So, you can ride with perfect stability and a lightweight feel at high speed.
You will get a fabulous and ultra-comfy ride With their easy-steering profile.
Its aggressive tread pattern provides many longitudinal grooves, extending from the center to the edge. They Improve the tire's load-bearing surface and resist hydroplaning.
You will get The Michelin Promise Plan which includes the following offer. 60-Day Satisfaction Guarantee, Three years for Roadside Assistance, Manufacturer's Limited Warranty moreover, treadwear warranty.
Michelin Commander 2 is compatible with cruiser bikes, Harley Davidson, and Victory models.
Michelin Commander 2 Losses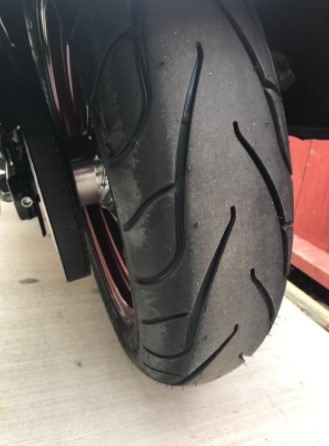 Dunlop American Elite Wins
---
American Elite tires will not be the wrong choice for your Harley Davidson. It comes with MT Multi-Tread rear-tire technology. So, you will get outstanding handling along with high mileage. The following are the reason why Dunlop American Elite wins;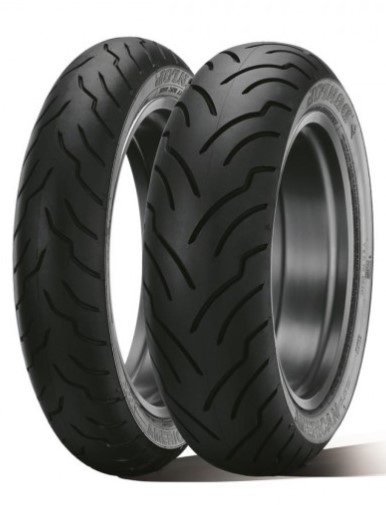 From the mileage side, it wins the competition. With its long-wearing MT Multi-Tread features, you can get the combination of two compounds but in the same tread, which gives high mileage.
You will be amazed at its handling and cornering capabilities. The lateral-grip compound which is on each shoulder provides you with excellent handling. Plus, by increasing the cornering performance, you may even feel tubeless.
Gripping is one of the essential capacities for any tire. Here Dunlop American Elite tires are ideal for gripping on wet and dry surfaces and tread.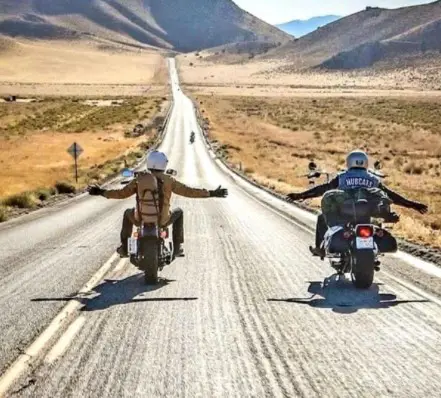 It will be your premier choice if you are a Harley-Davidson rider because Dunlop's American Elite delivers extended tread wear.
Excellent sidewall design enhances the reputation of American Elite.
They provide available Sizes in Black (BW), Narrow-white (NW), and Wide-white (WWW) sidewalls that are suitable for older Harley-Davidson models.
Its sizes are available for our newer or older Harley-Davidson models. Also, You can select them for Victory and Indian motorcycles.
Dunlop American Elite Losses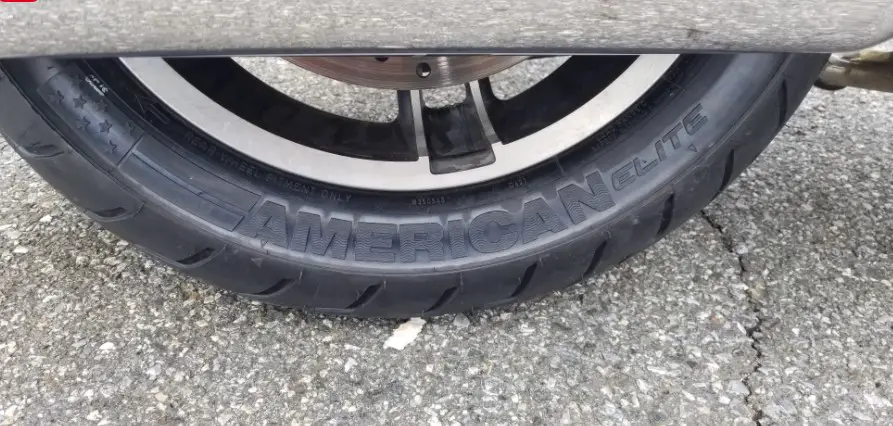 Final Verdict
You can get strengths or weaknesses in both Michelin Commander 2 and Dunlop American Elite. There is no doubt of their overall performance.
Both are very good in stability, traction, and handling. Here the consideration for any tire depends on your style of riding. But compared to Dunlop American Elite, the recommendation goes for Michelin Commander because of its outstanding mileage and stability. It is H rated and is satisfactory for high Speeds up to 130 mph.
On the other hand, Dunlop American Elite will not drain your wallet for getting budget-friendly, but you will feel a high-quality drive.
References: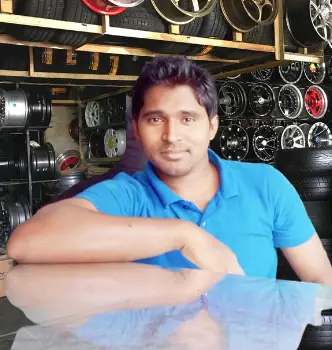 AR Jeet has been a tire mechanic for over 2years. He has worked on all types of vehicles, from cars and trucks to RVs and ATVs and motorcycles. He has seen it all when it comes to tires, and he knows how to fix them.
AR Jeet is a tire expert, and he is passionate about his work. He loves to help people keep their vehicles running smoothly, and he is always happy to answer any questions that people have about their tires.
If you need help with your tires, or if you just want to learn more about them, then AR Jeet is the man to talk to. He will be happy to help you out, and he will make sure that you get the best possible solution.
He has a blog [Tirespick.com] where he writes about all things tire-related, and he is always happy to help people with their tire needs. Know more about AR Jeet.